You can easily view how much time a student spends on each activity in a course.  Please keep in mind that the system only tracks online time, so any offline time will not be calculated in the system.
You can access this information from the landing page menu by clicking on PEOPLE from the Main Menu or from the course GRADEBOOK.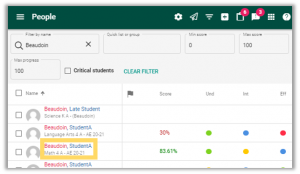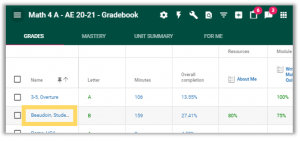 Click the Student's Blue Hyperlinked Name.
Select ACTIVITIES from the Menu along the top of the page.  Each item will be listed by date along with the time in minutes in seconds spent on that item.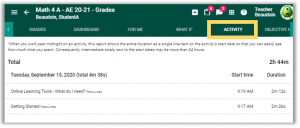 You can also see ACTIVE TIME on the graded item view.