The Domain User Activity Report provides near-real time reporting of all user logins and logouts for a given domain. If the "Enrollment activity summary" options is selected when the report is run, user activity within individual courses is also reported.
This report may be pulled for a defined date range.
To access this report, login to your domain as an Admin. Select Reports from the domain menu.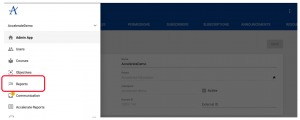 From the Reports menu, select the User Activity tab across the top menu. From there, select the report that is the best fit for your reporting needs.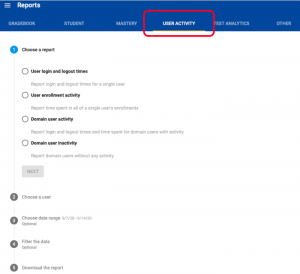 For more information on reports you can pull in the Buzz LMS, please click here.