The language of the content can't be changed but there is a built-in translator tool.  The student can highlight anything to have it translated to read or read aloud to them. View the attached video to demonstrate Note that videos in Accelerate Courses have a pdf transcript available to download.  Students can highlight the transcript just beneath the video and use the translator here as well.
View access video here:  https://view.vzaar.com/22022989/video  
Adding Google Translate to Chrome
If students also need translation on quiz and exams, they can install Google Translate by following these steps:
1. Go here: https://chrome.google.com/webstore/detail/google-translate/aapbdbdomjkkjkaonfhkkikfgjllcleb/related?hl=en .
Click "Add to Chrome" and download the extension.
2. This icon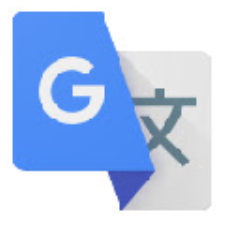 will be added to the Chrome tool bar.
3. When students are taking a quiz or exam and they can click this icon and then click "translate this page" to have the onscreen text translated into their language of choice.
4. If desired, the student can then click the Read Aloud icon to have the translated text read out loud.
5. The translation tool adds a toolbar to the top of the Chrome browser that also hides the Buzz Submit button. Once the student has selected their answer choice, they will need to close the translation toolbar by clicking the x on the top right of their browser.