How do I add an Assignment with a Dropbox Submission, Grade, or Rubric to Your Course?
 From your home screen, select the editor tool icon on the Course Card.
Click the little down arrow on the module folder you want to add your assignment tom then click the + icon.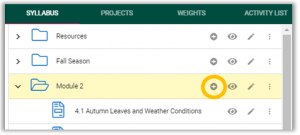 Click on the "Assignment"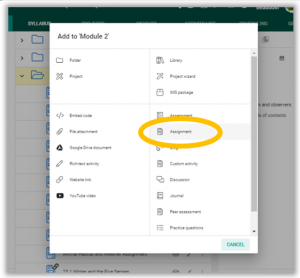 Give your assignment a title and provide instructions to the student in the content window.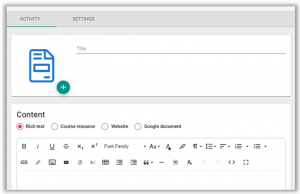 If applicable, you can add an attachment to the assignment (like a worksheet). Scroll down in the assignment window and select "Add Attachment".

Select either Course resource (to upload from your computer) or Google Document.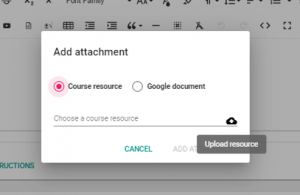 Browse to find your worksheet file and click Add Attachment.
To add an assignment to the gradebook:
Check the box for "This activity is gradable". Modify settings as necessary.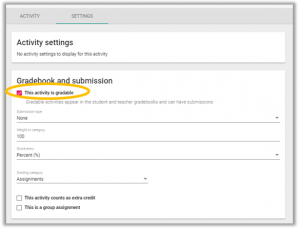 To add a rubric:
Under Score Entry, select Rubric.
If you select Rubric, you will have to add a rubric to use to grade the assignment and then "Add Rubric".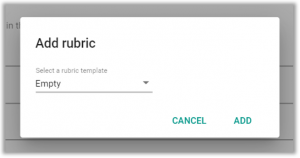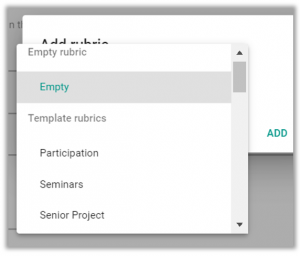 To add Dropbox Submission:
Under "Submission Type", select the number and type of documents you want to accept.