Getting started on the Accelerate Learning Management System.
Complete User Guide for Administrators  – this guide contains directions for the most common administrator actions within the Buzz platform including but not limited to: Platform Navigation, Enrollment Processes, Course Section Management, Enrollment Management, and more. We suggest bookmarking the URL of this document for efficient access to the most up-to-date guide.
User account creation and course enrollment.
Technology Questions.
Please reference our Technology page for answers to commonly asked questions related to technology issues.
Establishing Single Sign-On (including Google SSO).
Configure your domain(s) to allow students and staff to authenticate using their Google or other SIS credentials. Select here to access SSO documentation.
If you are establishing SSO, remember that parents (observers) who do not have a district email address will not be able to login via the same method. In these instances, parents should be advised to login via the application login instead. Download a sample how-to guide that can be customized for your program.
Tips for Success.
Identify lead/mentor teachers to provide additional support those who are teaching online for the first time.
Establish a forum where teachers and staff to safely share ideas and ask questions about your online learning program.
Create a discussion board to allow new teachers to ask questions or seek advice from more experienced online teachers, and encourage the sharing of tips, tricks, and lessons learned.
Program Marketing and Awareness.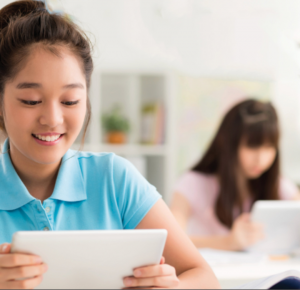 This toolkit contains valuable resources to assist Administrators when discussing Accelerate Education with prospective families. Included is a best practices guide with advice on how to increase program visibility in the community, how to attract families to your school, and how to educate them on what your program offers.