Target Audience: Teachers (Buzz)
Traditional schools have specific policies and procedures associated with the closing of a given grading period. The same is true when ending a semester course using a digital curriculum. At the end of each semester we host:
View our recorded webinar here if unable to attend.
Top steps to consider or remember:
Have a school-wide approach to the Participation Assignment.
Once teachers grade or exempt the participation assignment students are auto-completed out of the course immediately, so make this your final action.
Know your school's grading policies. Will zeros be assigned for all missing work?

If not, be sure to exempt assignments that should not receive a zero.
If yes, no action is needed. Zeros will auto-populate 4-8 hours after the auto-complete process.
Semester End Guide & Checklist: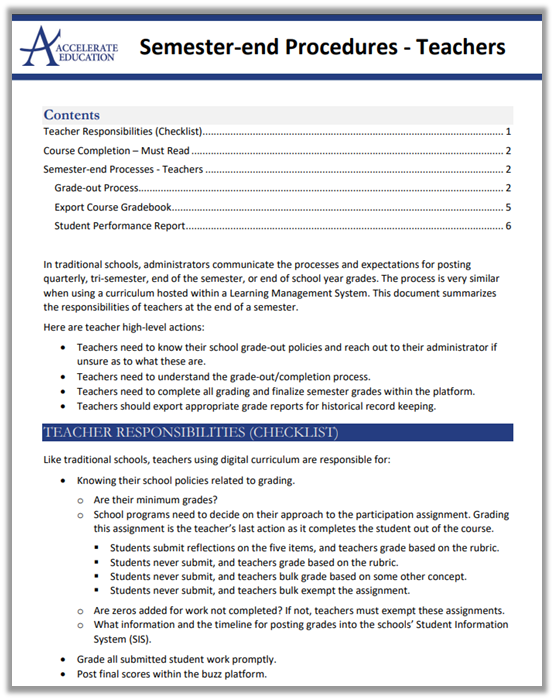 Related Articles:
Administrator Semester End Procedures
Tags: grade out, gradeout, final grades